Made by cyclists for cyclists
Does this sound familiar to you? The battery of your mobile is running out of energy and there's no socket around? What's a matter of course for motorists - they simply plug the power supply into the cigarette lighter of their car - is even in the 21st century quite impossible for you riding a bike. All those nice and usefull gadgets like sat nav, GPS, MP3 Players, PDAs, digital cameras and mobiles will soon stop working if there isn't a sufficient power supply arround.
We experienced this kind of problem many times on our tours and no matter where we looked about to find a solution - no outdoor specialist, bicycle store or online shop would help us. That's why we decided to develop Zzing. Zzing is build according to our needs and wishes and packed with our experiences from many journeys around the world.

Zzing, the USB Charger for hub generators, makes you independent of any power supply on your biketrips.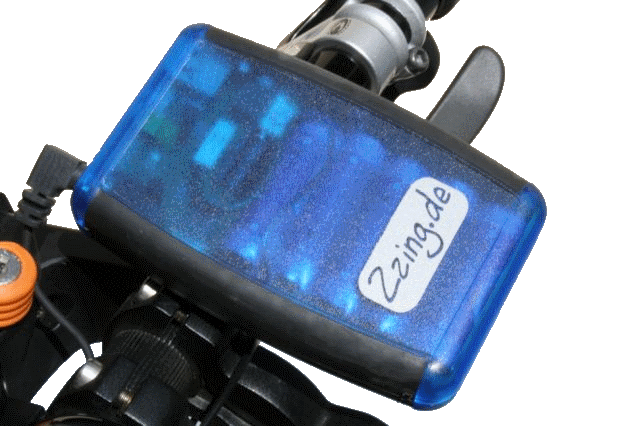 The energy is produced from the hub generator. An USB plug connects your equipment with Zzing. An internal battery pack stores enough energy to power your equipment even during breaks or after your trip.